The success of your orbital welding equipment and process largely depends on how well you take care of it. At the end of a long workday, it might seem tempting to flip a switch and head out, but by taking a few extra minutes in the shutdown process, you can set yourself up for future orbital welding success.
Follow these 6 suggested orbital welding best practices for shutdown and transportation.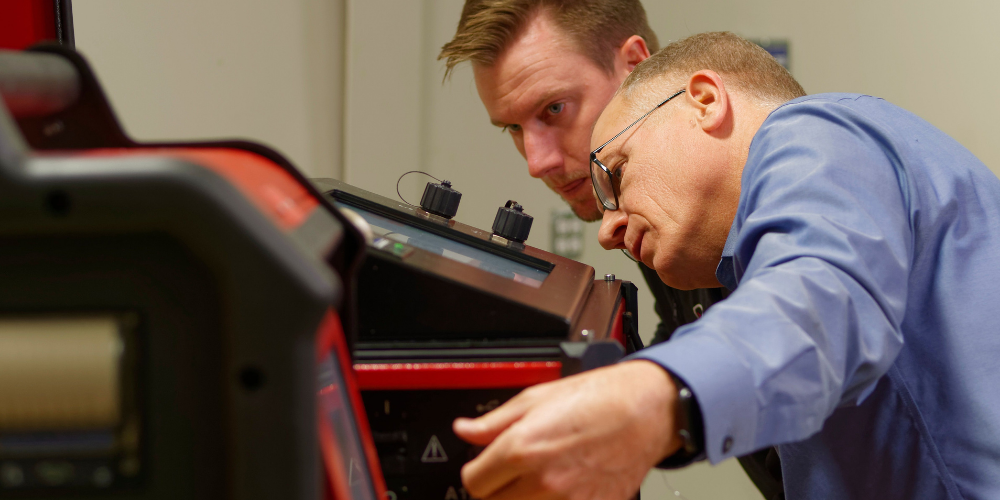 Shut Down the Software
If you have AMI (Arc Machines) equipment, make sure the power supply has time to properly run through its software's shutdown sequence by pressing the shutdown button on the user interface. If you were to just unplug the machine or simply flip off the power switch, you run the risk of the dreaded "black box" – a dark, blank screen. When this happens, the power supply will need to be sent to an orbital welding repair center, causing inconvenient downtime.
Turn Off Your Gas
We know this sounds a little too easy but make sure to turn off your argon flow. You would be surprised at how often gas isn't turned off at the end of a shift or day. Leaving your gas running can be a costly and wasteful mistake.
Clean Your Weld Head and Rotor
A basic maintenance suggestion from Morgan Industrial Technology is to clean your orbital weld head and its rotor before storage. Spray denatured alcohol on a dry terry cloth to clean your rotor, the inside of your weld head, and tube insert clamps. Read our blog on orbital welder preventative maintenance.
Calibrate Every Time a Weld Head is Disconnected
When you unplug a weld head, you should calibrate your power supply. This needs to happen every time you disconnect an orbital weld head – even if you plan to use the same one again. Connecting weld heads without proper calibration can result in weld head issues and error codes.
Cover During Storage
When you aren't using your orbital equipment, it should be covered, especially the weld head. Place it in a protective case or find a covering. Dust, grime, and carbon build-up can get in the rotor and gears, making equipment failure a more likely possibility.
Be Mindful During Shipping and Transportation
If you are leaving a job site or shipping a system, such as a rental unit or equipment for repair, make sure to drain the water cooler. Leaving coolant in the cooling system can cause leaks during transit. A leak can severely damage your power supply and its software system.
While moving your weld head, do not carry it by the communication cables. Dragging the head or the end connections can cause damage and thrown faults in the future.
Consider these 6 orbital welding best practices when you aren't using your system. Taking a few extra minutes during the shutdown process can extend the life and quality of your orbital welding machines.